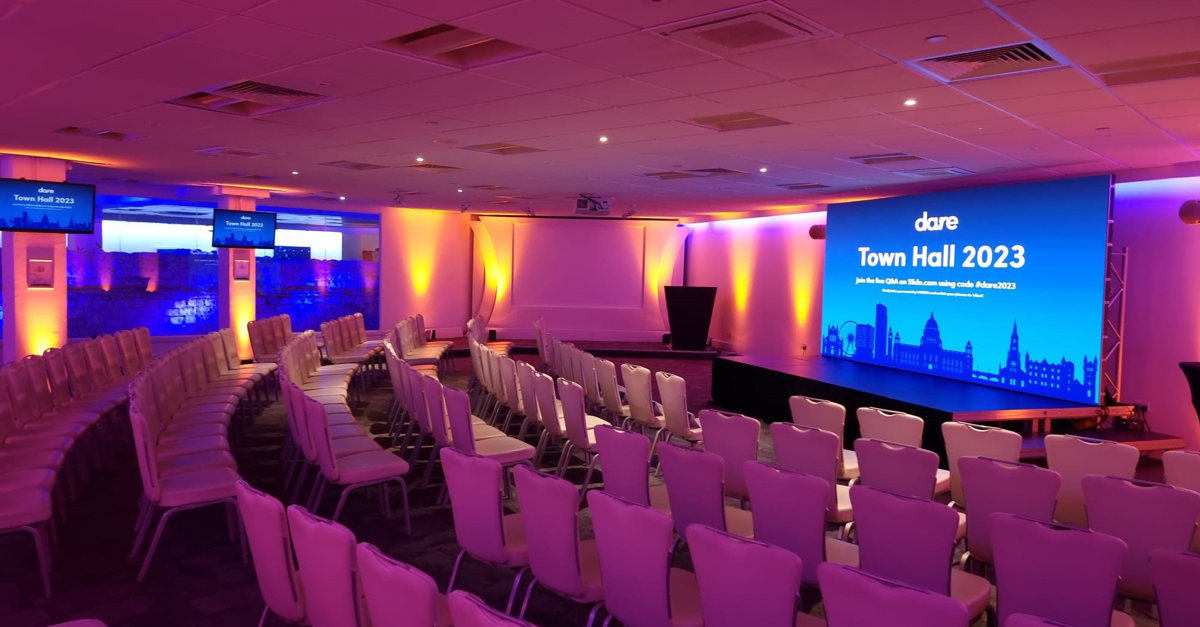 At Dare, we strive to create a culture where our people feel empowered to do great things.
At our annual Town Hall last week, we did just that with a focus on these three themes –
1. How failure drives progress like nothing else:
"If you're here at Dare, then you are here *to dare*
It's in the name, it's who we are, it's what we do.
We do not move forward from a place of fear of failure… If we fail, we fail forward."
- CEO and Co-Founder, Ayman Rahman
2. How utilising OKRs delivers optimal performance and means greater accountability and transparency:
"At Dare, 'Objectives and Key Results' are integral to everything we do. Whether it is a performance review or a new product we're working on. OKRs bring a crystal-clear clarity on our goals and our vision. When we embed them into our culture, that's when we really start to see results."
- Project Manager to the CEO, John Cammell