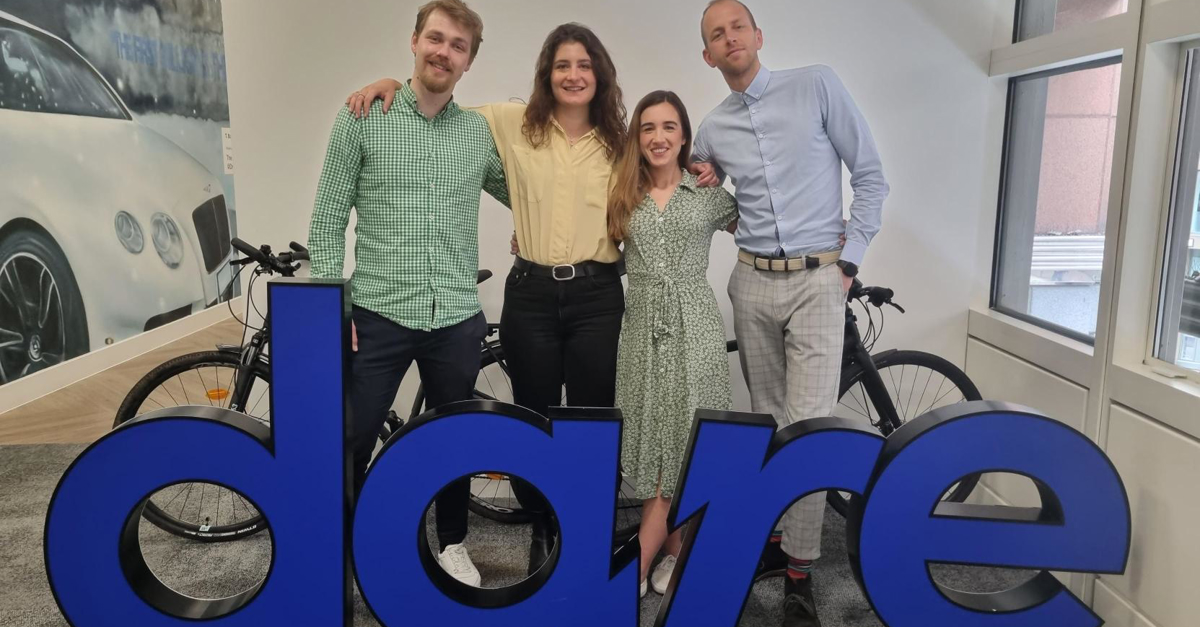 At Dare, we disrupt the status quo and level the playing field for all, no matter their background. We thrive on high performance and unity. It's what drew many of us to join the team and this energy is part of our business edge.
It's also why we voted for Young Roots as our 2023 Charity of the Year. Young Roots supports refugees aged 11-25 building new lives in London, helping them to fulfil their potential, understand their rights, and heal from trauma.

As part of our fundraising efforts, a group of Dare team members are going the extra mile (or 300) and are aiming to raise £10,000 in just 5 weeks Dominique Giles, Alessio Cioni, Sabrina Sabella and Oscar Williams have taken on the gauntlet of cycling from London to Paris in only 4 days - that's over 300 miles. They'll be setting off in September, and will share updates as they go. To donate and support this daring bunch, follow the link: https://www.justgiving.com/page/dominique-1683808028361 
 
Sabrina is kicking off the efforts with a 100-mile bike ride with Ride London (through London Marathon Events) at the end of the month. You might remember her London Marathon run last year, and this is another impressive notch on the belt for her and for the team. So in celebration of the sheer madness, do follow the donation link and get involved.

Your contribution will ensure that young people feel heard, believed, and safe as they rebuild their lives and create more trusted relationships with peers. Learn more about Young Roots' amazing mission here: youngroots.org.uk

Stay tuned for more, and if you have any fundraising ideas, let us know.