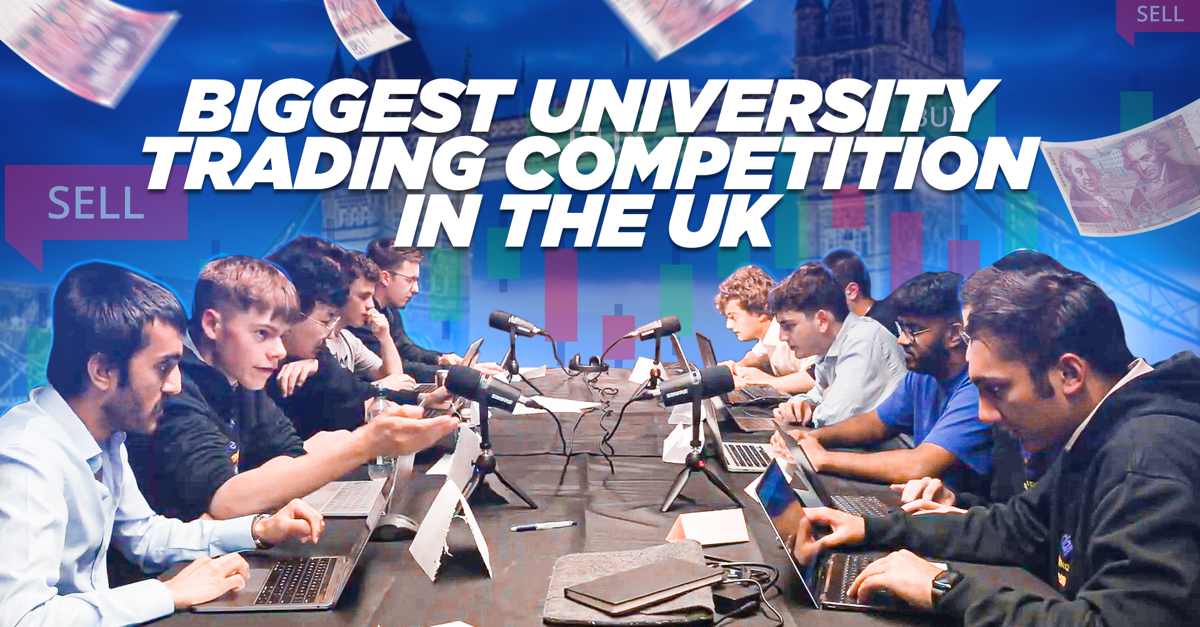 Watch the Dare Trading Championship wrap video now: here
The Dare Trading Championship video is officially live, and it's a celebration of trading excellence like never before.
A Gathering of the Best and Brightest 🎓
We received applications from over 80 institutions, with 8 universities making it to the finals. The competition was incredibly fierce as each society battled for the prize of £10,000. 
Converging in London, these talented students were ready to demonstrate their trading prowess in an electrifying showdown that had everyone on the edge of their seats.
A Special Thanks to AmplifyME 👏
This event wouldn't have happened without the support of AmplifyME. They developed a custom simulation game that engaged students and gave them a glimpse into the competitive world of trading. 
Exceptional Finalists and Unforgettable Spectacle 🌟
The final eight universities that made it to the grand finale were:
University of Exeter
University of London
Università Bocconi
The University of Manchester - MUTIS Finance Society
King's College London
The University of Manchester - Manchester Trading Society
Imperial College London
Cranfield University
A Historic Moment in University Trading 📽️
This event is a great testament to the talent, hard work and passion of the next generation of traders. 
We'd like to extend a huge congratulations to all finalists, and thank everyone who participated in the UK's biggest university trading competition.