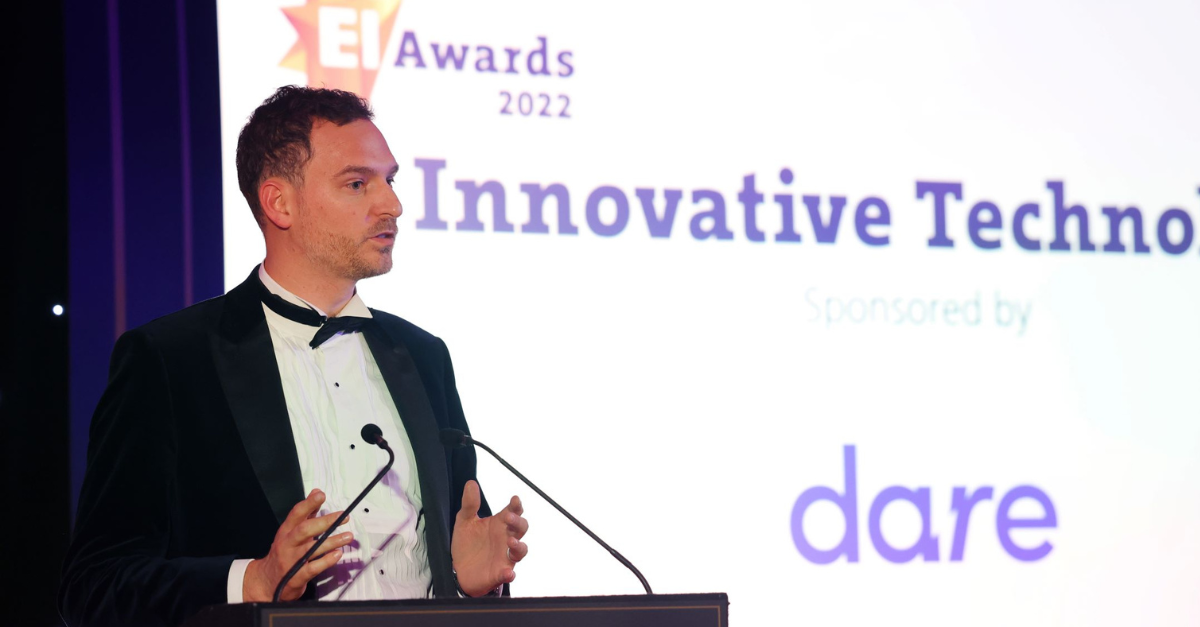 Dare is a proud sponsor of the EI Awards 2022, which showcases accomplishments in the energy sector. The EI Awards is run annually by the Energy Institute (EI), a unique network that brings together expert insights across energy. This year it was presented by award-winning journalist and broadcaster Steph McGovern.
Dare's Head of Asset Investments Adrien Lebrun, judged and presented the award for the 'Innovative Technologies' category:
"It's an honour to be presenting this award tonight. I firmly believe creative ideas and excellence must be celebrated to help continue guiding our industry in its fast-paced transition. This award recognises not only the best innovative technological developments but also successful implementation of existing technology.
The latter is crucial - we shouldn't rely solely on future novel technical solutions to reach our net-zero goals. We must act immediately to optimise and deploy already existing solutions - urgency and sustainability demand it. However, technical innovation of solutions will play a crucial part along the way."
Congratulations to the winner, Oxford PV, for their role in supercharging solar with perovskite photovoltaics. The award recognises their commitment to creating solutions using low-cost, sustainable materials to help accelerate the clean energy transition.